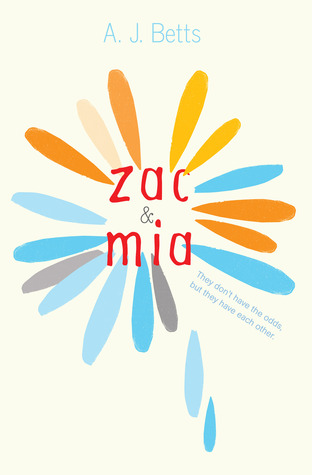 It's The Fault in our Stars for those of us who don't want to read (right now) The Fault in our Stars.
It's Eleanor and Park for those of you who haven't been introduced to the fabness (I totally made that word up) that is Rainbow Rowell.
It's cancer, teenage angst, and a friendship that would've never happened otherwise and it's pretty great.
Set in Australia (bonus points for letting me read with an accent!) and flitting between the cancer ward, where Zac and Mia meet with a very unwelcome 18 repeats of Lady Gaga, to the family olive farm and petting zoo (think Sweet Grass Dairy or anywhere else on the Farm Tour for New Leaf Market), this novel is one of friendship and caring under terrible circumstances. It isn't romantic, in the common sense of the word, but rather a deep, caring relationship between characters who have an understanding of what each other is going through.
I really enjoyed the book. I've also already cast the movie:
Dena Kaplan (played Abigail on Dance Academy) for Mia and
Tom Green (played Sammy Lieberman on Dance Academy) for Zac
Obviously, Dance Academy is the only Australian show I've ever watched, but I think they'd be perfect for the roles.
So, there it is! Go out and pre-order today (comes out September 2nd) and grab this book from The Bookshelf  downtown Tville or pre-order online, preferably through our Amazon Book Store (link on the right) so I get a little kickback : )
Do you like reading books with themes of terminal illness or terrible circumstances? It's kind of new to me…what are your favorites?
Read Up!